Washington, D.C. Beautiful Brown Girls October Brunch
15oct10:45 amWashington, D.C. Beautiful Brown Girls October Brunch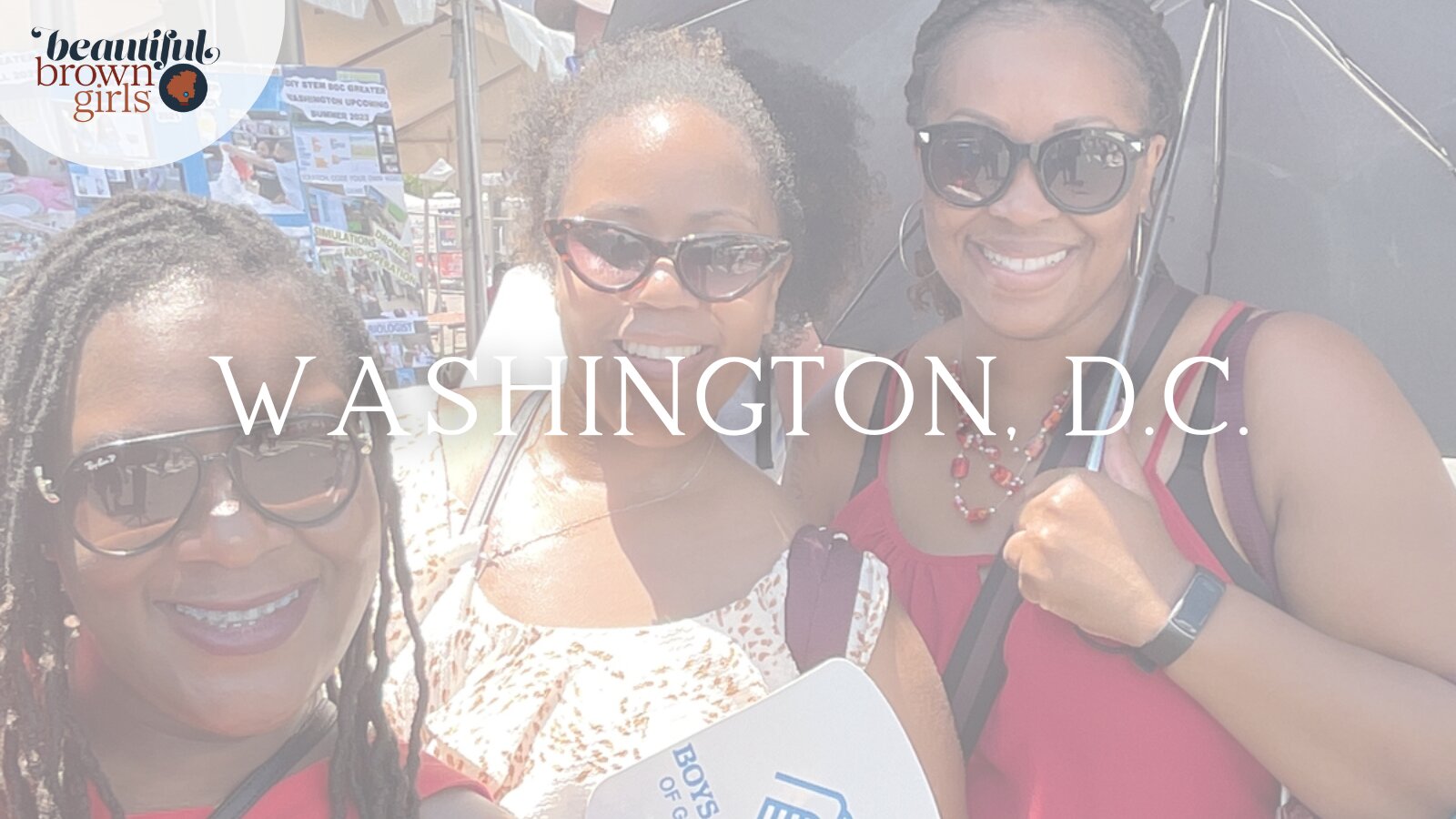 Event Details

You're Invited! – Beautiful Brown Girls Brunch

Date: October 15, 2023
Time: 10:45am EST
Location: Jula's on the Potomac
44 Canal Center Plaza
Alexandria, VA 22314

Menu: https://static.spotapps.co/website_images/ab_websites/113820_website/menu/Brunch.Menu_Julas.on.the.Potomac.pdf

Parking: Plaza: (free) There are two parking spaces reserved for Cafe 44 patrons and several unreserved spaces. On-site Garage: ($5 weekends and weekdays after 5pm). Cross railroad tracks and enter garage on right. Street: (free and paid) There is street parking surrounding Canal Center. Watch for the signs to determine if there is a charge or time limit.

Cost: $10+$10 Non-Refundable non-member fee (Your save your seat deposit will be returned on the day of the event. Any additional costs for your brunch meal will be the attendee's responsibility to pay on the day of the event)
VIP members please use this month's promo code found under Member Perks* in the member's network platform: https://members.beautifulbrowngirls.com/ (20% gratuity automatically added to check)

ADDITIONAL DETAILS:

*We are providing events that can be attended online in a safe, friendly, and welcoming environment as well. Please visit the events page for a full list of virtual events.
Location

Jula's on the Potomac

44 Canal Center Plaza