July - Sister Circles
23jul12:00 pmJuly - Sister Circles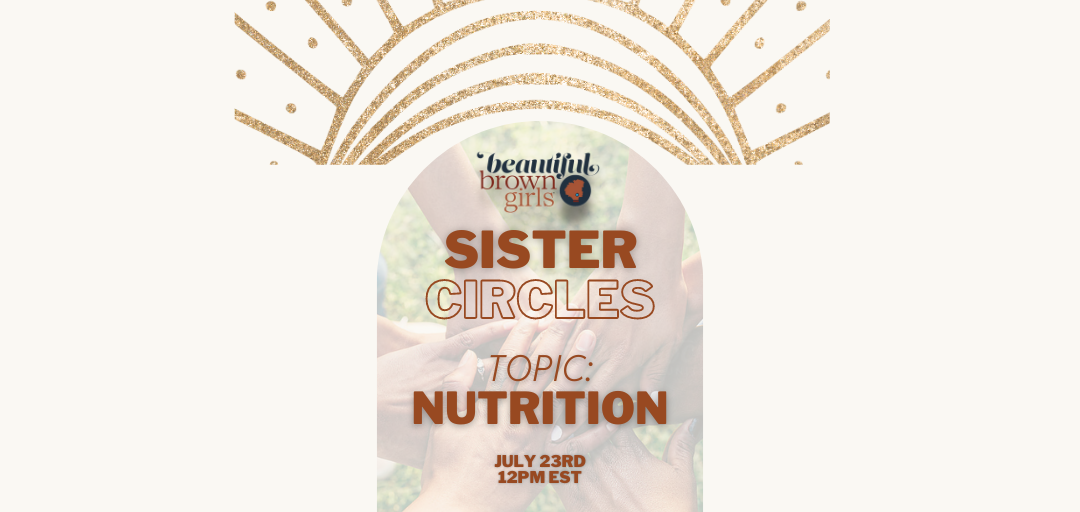 Event Details

A circle of sisters coming together growing and diving deep! Our discussion for July will be centered around Nutrition.

Come ready to have open discussions with other Beautiful Brown Girl(friends). We'll be journaling and centering ourselves together as we talk through new ways to mindfully approach the way that we think about our relationship with food.

Date: Sunday, July 23rd, 2023
Time: 12 pm EST

Registration Link: https://us02web.zoom.us/meeting/register/tZcpde2pqz8sGdHy6GFlm16fNEkaIEvf4f2K

RSVP required:
After RSVP'ing, you will have access to the Zoom meeting link containing information about joining the Zoom meeting.

What you'll need:

We'll be connecting via video conference and you'll be able to join via mobile, desktop, tablet, etc. (Be mindful of your background noise!)

**For security purposes, please be prepared to appear on camera so that we can verify your identity. We will close the meetup at 10 minutes after the hour to honor and protect our community's safe space.

Zoom Chat Rules:
Be mindful of background noise – Keep background noise to a minimum, make sure you mute your microphone when you are not speaking.

Position your camera properly – If you choose to use a web camera, be sure it is in a stable position and focused at eye level, if possible.
Virtual Event Details
RUN
Event has already taken place!