Dallas, TX Beautiful Brown Girls October Brunch
15oct11:30 amDallas, TX Beautiful Brown Girls October Brunch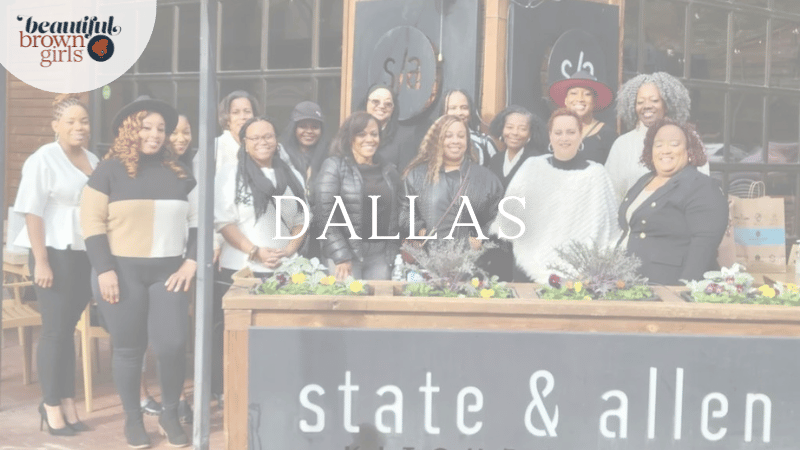 Event Details

You're Invited! – Beautiful Brown Girls Brunch

Date: October 15, 2023
Time: 11:30am CST
Location: Dream Cafe
2811 McKinney Avenue
Dallas, TX 75204

Menu: https://www.dreamcafedallas.com/menu

Parking: They have a private parking garage where they will validate! To get there, go to the entrance on Howell and Vine. The side street is Worthington and that will take you to Howell, turn right and look for the parking garage on your right, the entrance is right across from Trophy Fitness at Howell and Vine Streets. You insert your credit card and they will validate using the last four digits of said card. Go to the east elevator bank and take it up to the first floor, turn left after exiting the elevator, walk through the lobby and take a left out of the double glass doors. We will be on your left past Sev Salon. We can validate parking for two hours

Cost: $10+$10 Non-Refundable non-member fee (Your save your seat deposit will be returned on the day of the event. Any additional costs for your brunch meal will be the attendee's responsibility to pay on the day of the event)
VIP members please use this month's promo code found under Member Perks* in the member's network platform: https://members.beautifulbrowngirls.com/ (20% gratuity automatically added to check)

ADDITIONAL DETAILS:

*We are providing events that can be attended online in a safe, friendly, and welcoming environment as well. Please visit the events page for a full list of virtual events.
Location

Dream Cafe

2811 McKinney Avenue
Ticket Section Title
Dallas BBG October Brunch
Dallas BBG October Brunch