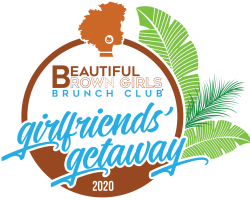 THIS YEAR'S ANNUAL BEAUTIFUL BROWN GIRLS GIRLFRIENDS' GETAWAY WILL BE CRUISING TO THE BEAUTIFUL ISLANDS OF BERMUDA ON A 5-NIGHT CRUISE ON BOARD THE ROYAL CARIBBEAN – ADVENTURE OF THE SEAS.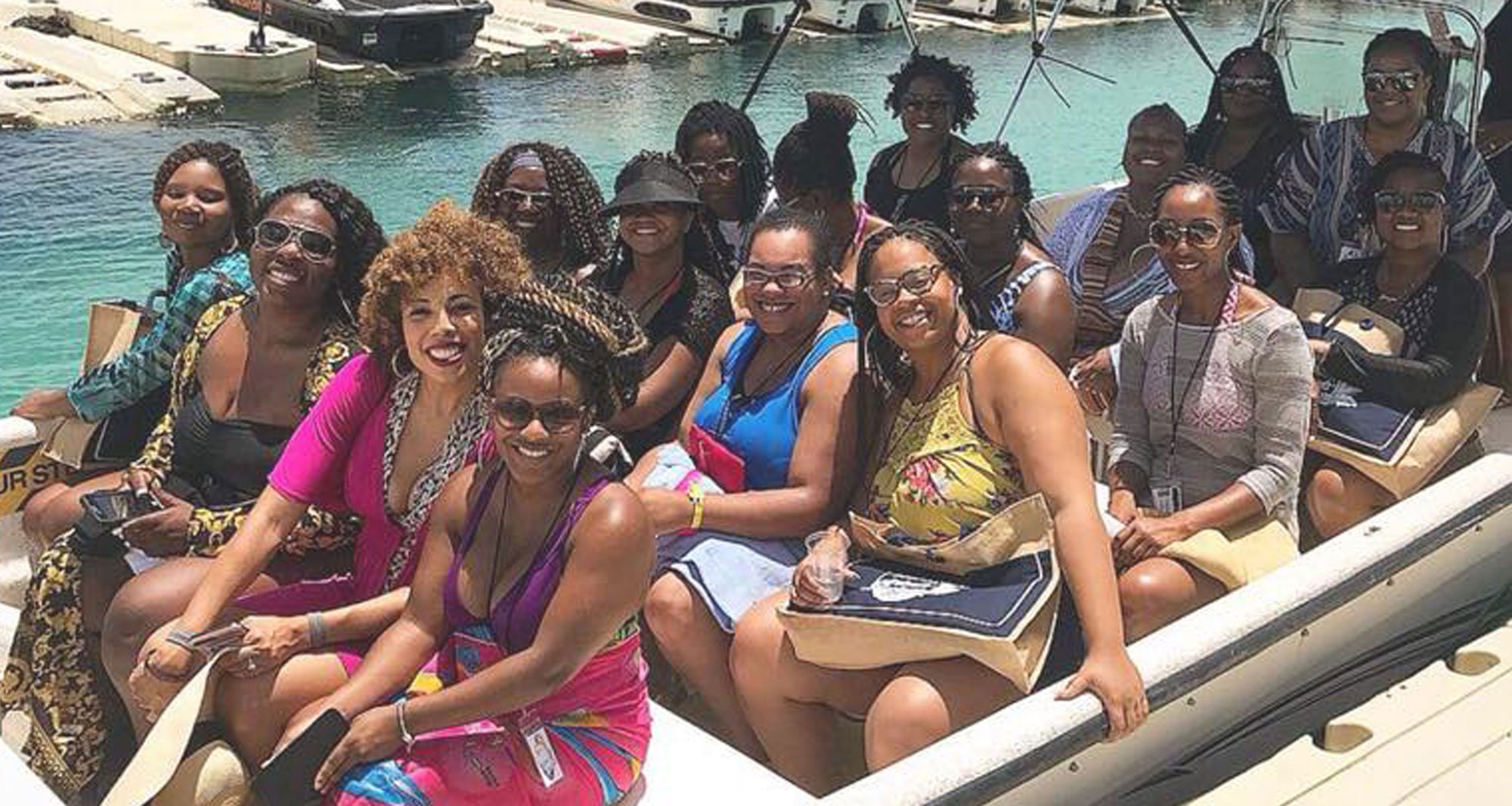 (based on double occupancy)
LEAVING FROM: Cape Liberty, New Jersey
VISITING: Cape Liberty | Cruising | King's Wharf, Bermuda (2 days) | Cruising | Cape Liberty
Attendees can look forward to island group excursions, social events, wellness workshops, fabulous themed dining and most of all fun in the sun with a great group of Beautiful Brown Girls!
DAY 1 – DEPARTURE DAY (CAPE LIBERTY, NJ)

Themed social events, excursions on deck, and more!
DAY 3 – DOCKED AT KINGS WHARF, BERMUDA
Excursions on land, beach social gatherings, group dining + more!
DAY 4 – DEPART KINGS WHARF AT 5PM
Explore Bermuda on your own or with the group!
Excursions on deck, group dining, good bye soiree, and more!
DAY 6 – ARRIVAL DAY (CAPE LIBERTY, NJ)

After an action-packed schedule of meetings, activities, and exploring the world, you need to relax. At the end of a busy day, retreat to your Interior stateroom and unwind in comfort! These well-appointed staterooms offer everything you need for a comfortable voyage. Aboard our Voyager-class ships, opt for a Promenade stateroom, offering all the features of a standard room plus a bowed window overlooking the Promenade.
(BASED ON DOUBLE OCCUPANCY)
As your Royal Caribbean cruise sails to some of the world's most stunning destinations, you don't want to miss a single moment. In an Ocean View stateroom, you'll be treated to a beautiful new view every day! Spend the day exploring the world, then retreat to your comfortable, well-appointed stateroom and don't miss a thing.
(BASED ON DOUBLE OCCUPANCY)
Imagine waking up every morning, opening your balcony door, and being greeted with views of a brand-new and breathtaking part of the world. Reserve a Royal Caribbean Balcony stateroom to enjoy spectacular vistas each and every day from the comfort and privacy of your own room. We believe the best way to explore the world is by sea – and a Balcony stateroom is the perfect way to get a little bit closer to everything!
(BASED ON DOUBLE OCCUPANCY)
*RATES DO NOT INCLUDE – AIRFARE/TRAVEL INSURANCE/EXCURSIONS
WHO DO I CONTACT IF I HAVE ADDITIONAL QUESTIONS?
Beautiful Brown Girls can be reached by e-mail, phone, or text at beautifulbrowngirls@gmail.com or 718-877-5605
Any resort bookings made outside of Beautiful Brown Girls will not be included in any group activities, promotions, parties or tours