The Success in Love Summit
06feb10:00 am2:00 pmThe Success in Love Summit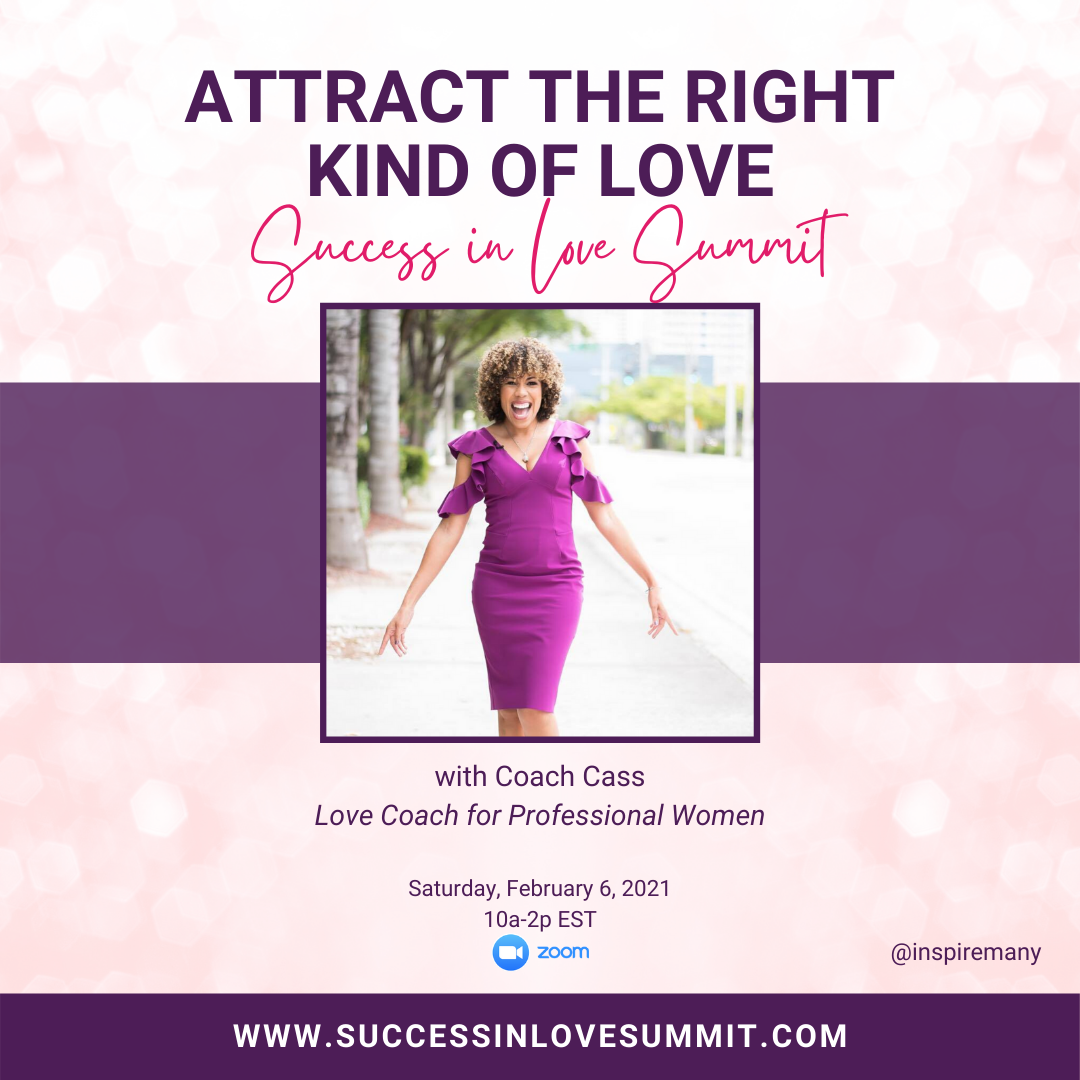 Event Details

Beautiful Brown Girls is honored to be invited to the Success in Love Summit by Coach Cass … and with a discount! February we'll be diving deep into self-love as we celebrate the month of love. The Success in Love Summit will help you with attracting the right kind of love and Coach Cass is an amazing relationship and love coach too!

CLICK HERE TO REGISTER – https://bit.ly/39Ntxqt
For 50% off use, the code found in the BBG members network – https://members.beautifulbrowngirls.com/events/the-success-in-love-summit-discount

Finding Love is not just swiping and smiling.

You're getting a lot of things right, but you know you could be doing more to have the relationship you desire.

WHAT YOU REALLY WANT IS TO…
Pinpoint and gain clarity on your love story, so you can release your past.
Learn an easy and simple way to customize your love story to serve you instead of being a hindrance to love.
Learn the REAL LOVE Roadmap so you don't ever have to worry about how to tell and position your love story.
Map out your relationship timeline so we uncover patterns from the beginning to end.
Learn how to be vulnerable with a man you are "into".
Learn more about The Success In Love Summit here: https://www.successinlovesummit.com/
THE DETAILS
WHEN: The SUCCESS IN LOVE SUMMIT will take place on Saturday, February 6th, 2021 10AM EST-2PM EST.
WHERE: You can tune into the summit from anywhere with Internet access.
PRESENTATIONS: Block the entire 4-hour window to be present. Have your snacks and lunch ready beforehand. Take action along with other amazing professional women.
PARTY IT UP: You'll also have access to a private Facebook group for the summit where we'll be partying it up before the summit starts and working together to Attracting the Right Kind of Love once it kicks off.
THE LOVE DECK: After registering, you can also upgrade to gain access to the LOVE DECK. This is a deck of cards with more than 50 questions to ask before choosing the one for you.
CLICK HERE TO REGISTER – https://bit.ly/39Ntxqt
For 50% off use, the code found in the BBG members network – https://members.beautifulbrowngirls.com/events/the-success-in-love-summit-discount
Time

(Saturday) 10:00 am - 2:00 pm EST