Chattanooga/Knoxville, TN Beautiful Brown Girls August Brunch
19aug12:00 pmChattanooga/Knoxville, TN Beautiful Brown Girls August Brunch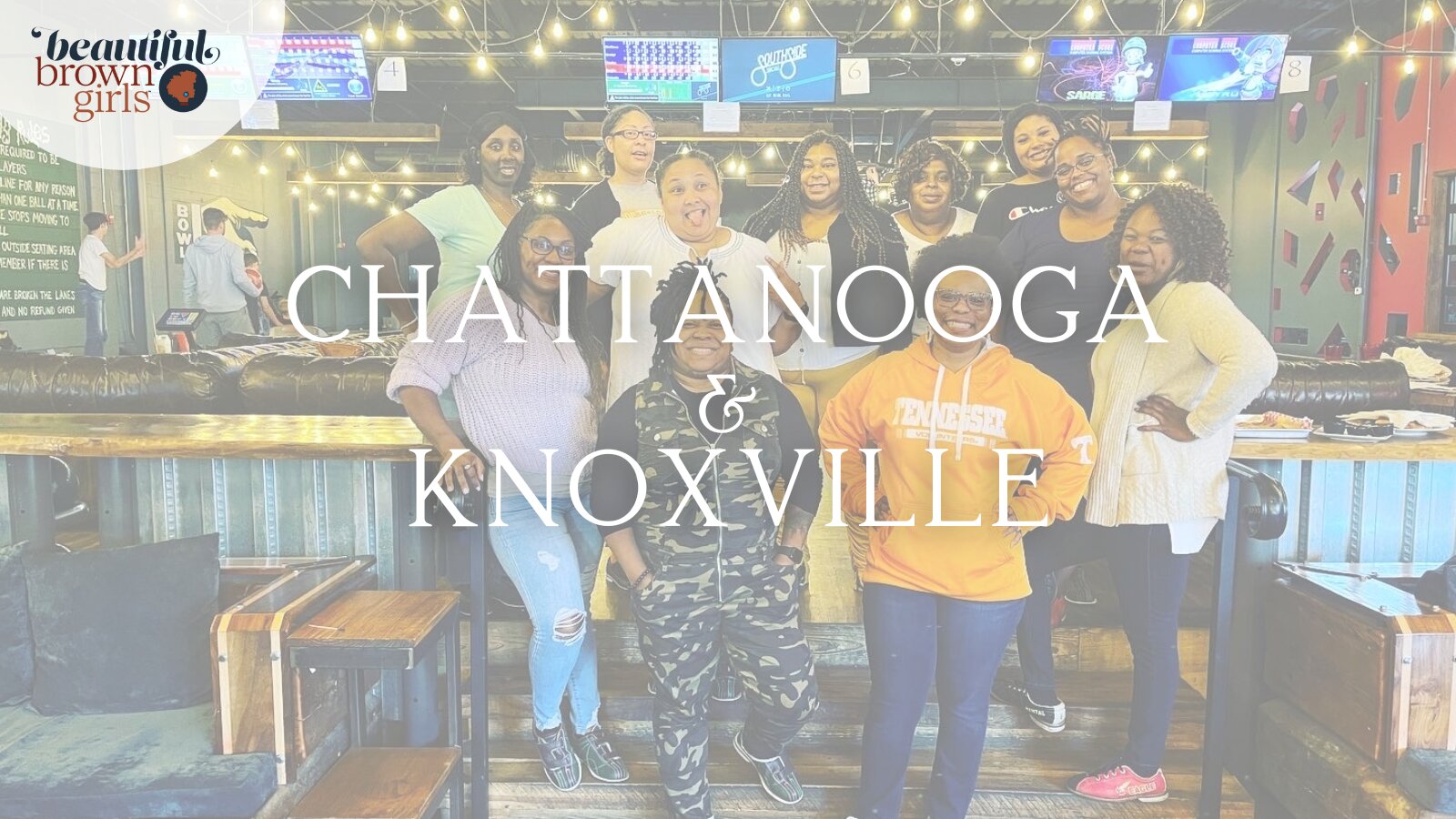 Event Details

You're Invited! – Beautiful Brown Girls Brunch

Date: August 19, 2023
Time: 12:00pm CST
Location: STIR
1444 Market St.
Chattanooga, TN 37402

Menu: https://stirchattanooga.com/menus

Parking: Parking garage is on the side of the Chattanooga Choi Choo . You will have to pay $2 to 6 depending on how long you stay.

Cost: $10+$10 Non-Refundable non-member fee (Your save your seat deposit will be returned on the day of the event. Any additional costs for your brunch meal will be the attendee's responsibility to pay on the day of the event)
VIP members please use this month's promo code found under Member Perks* in the member's network platform: https://members.beautifulbrowngirls.com/ (20% gratuity automatically added to check)

ADDITIONAL DETAILS: Wear the color teal on that day. Teal is symbolic of the infinity of the sea and sky, while it is the color of truth and faith for Egyptians.

*We are providing events that can be attended online in a safe, friendly, and welcoming environment as well. Please visit the events page for a full list of virtual events.
Location

Stir

1444 Markert St
Ticket Section Title
Chattanooga/Knoxville BBG August Brunch
Chattanooga/Knoxville BBG August Brunch
Tickets are not available for sale any more for this event!