NEW MOVIE RELEASE: Actress Angell Conwell, one of the co-stars of the new movie DIVAS talks about her new project and channeling your inner DIVA!  By Suzette Speaks
Looking for an enjoyable film to help kick-off the summer movie season? Beautiful Brown Girls has just the recommendation for you!  Now available on DVD is the hilariously funny murder mystery movie, DIVAS.  Beautiful Brown Girls recently interviewed one of the gorgeous and talented cast members from DIVAS, actress Angell Conwell.  Best known for her roles in movies such as Baby Boy (2001) and Soul Plane (2004), Angell Conwell chatted about her new role, getting a "dose of your daily diva" and cool factoids about her latest feature film.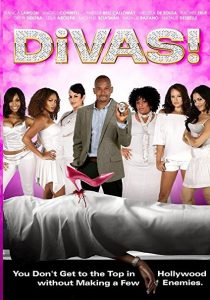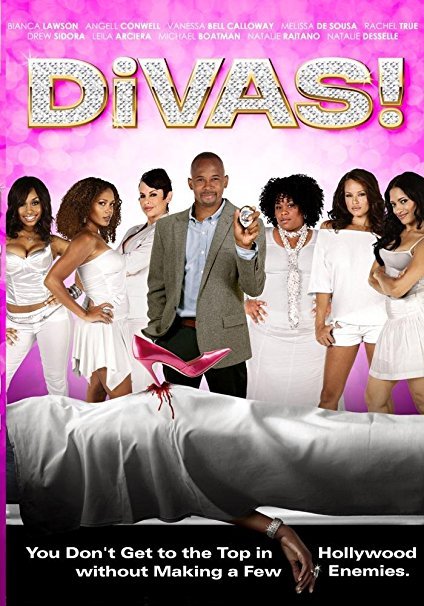 First, let me mention that Angell joins a star-studded cast of beautiful brown women featured prominently in DIVAS including: Vanessa Bell Calloway, Bianca Lawson, Rachel True, Drew Sidora, and Melissa De Sousa, to name a few.  The film's plot revolves around a group of actresses who, while filming a movie, discover one of their co-stars is mysteriously murdered. When asked what she liked about the script when she first read it, Angell laughingly shared, "The script was very different. You don't really get 10 actresses playing actresses."  In the film Angell plays the character of Toya, whom she describes as "very different from me in real life." "Toya is very opinionated, and I can respect an opinionated woman," shares Angell. But she also notes that "[Toya's] methods are different from Angell's."  For example, she describes one particular scene she enjoyed filming where she jumps over a table and "kind of got a little aggressive with Wendy" (played by Vanessa Bell Calloway).  "It was so much fun for me as actress playing someone so opposite of me," she laughs and then happily shares—"this is such a cool career!"
As for the title of the movie and what makes a good diva Angell explains, "Everyone has their own definition of diva. Most people think loud and aggressive, but I think it's knowing what you want…it's having a certainty in knowing what you want and going for it."  Although she describes herself as a "southern belle" who always says "please and thank you," Angell shares some candid advice on what women can do to bring out their inner diva. "Reading, listening to self-help books…even watching Oprah. Go out and dance. Get in touch with your inner being," she says.  Additionally, to get a "dose of your daily diva" Angell suggests women try meditation or prayer or other means to "get in touch with your purpose in life." She contends that "this will help to release the need to impress anybody, in my opinion."
At the end of our conversation, Angell artfully summarizes two reasons audiences should add DIVAS to their summer viewing list: "You have a group of 10 talented, beautiful actresses-what more can you ask for?" she jokes. Then, on a more serious note, she adds, "There is something for everyone in this film-someone for everyone to relate to" and we certainly agree.